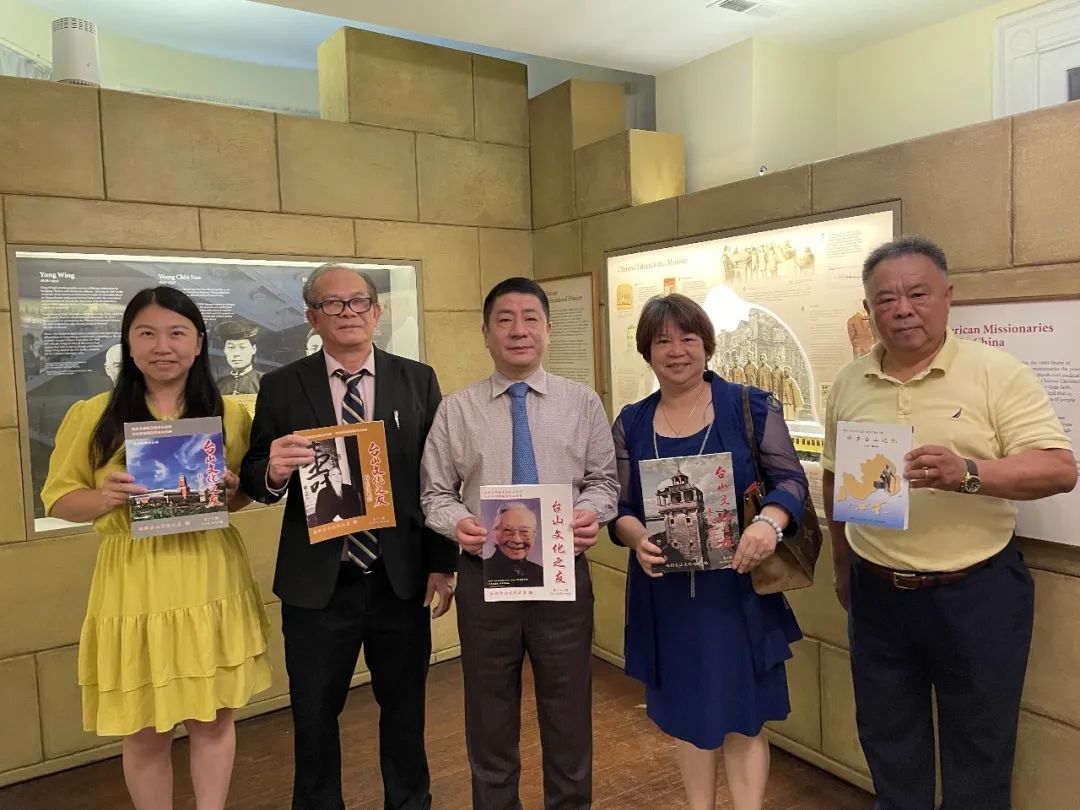 Huang Guo-neng, a resident of Philadelphia, was born in Taishang, Guangdong, in 1953. He was particularly interested in traditional Chinese calligraphy since he loved Chinese culture and art and spent a lot of time studying its different forms. He frequently participates in calligraphy and painting exhibitions in China and the US. He actively participated in neighborhood cultural events, won numerous accolades for his calligraphy skills, and had his ink handwriting widely collected by aficionados.
On Jun 27, Mr. Huang was invited by the curator of the "American Chinese Museum," Steven Zhu to visit the Museum and participate in a calligraphy exchange.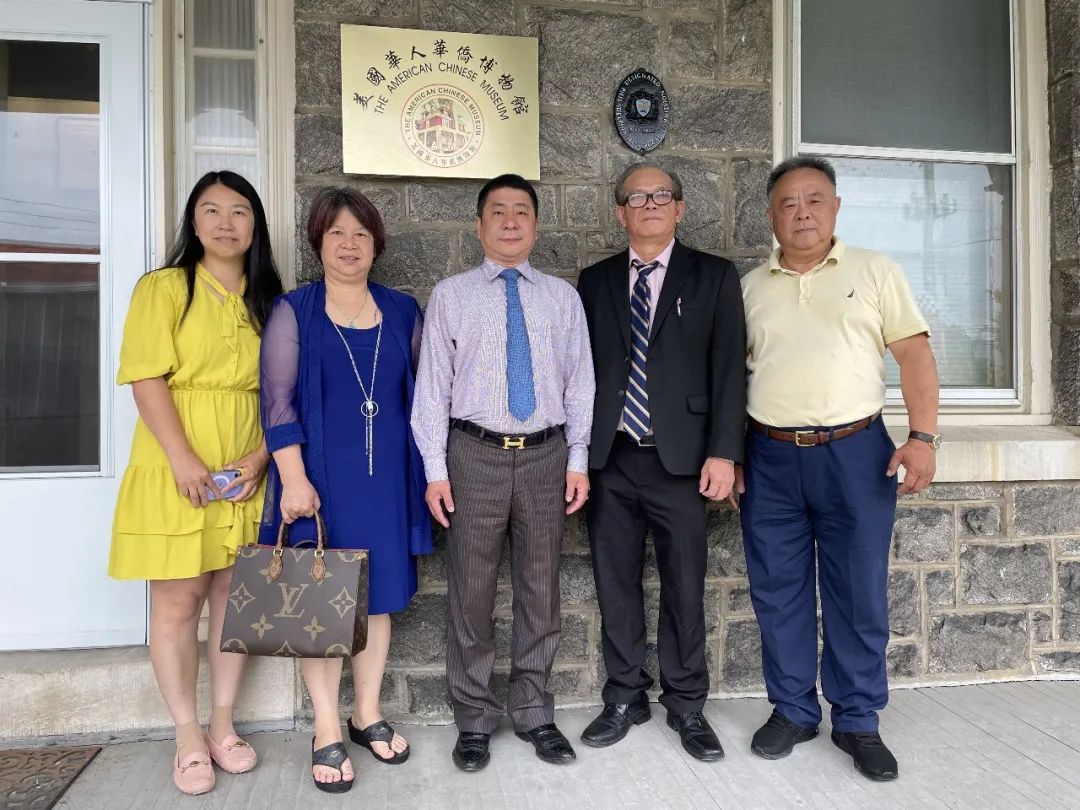 Mr. Huang Guo-neng introduced his paintings and experiences during the conversation. Mr. Zhu (Steven Zhu)  and Mr. Lam ( Jason Lam) also walked Mr. Huang through the museum and introduced it. Later, before he left, he also donated a number of his works of art to the museum and gave them out as a gift to the staff.